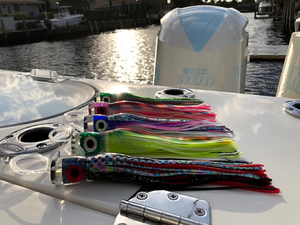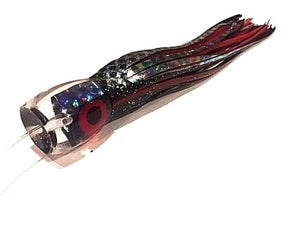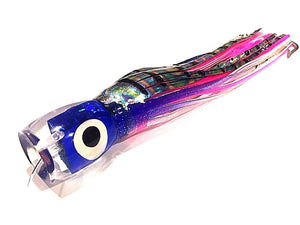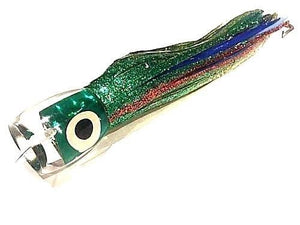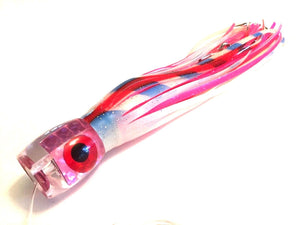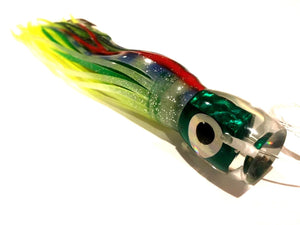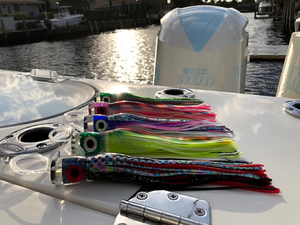 8 1/2" Jet Flow Honu Lure or 5 pc Set
This is a 8.5" Honu Jet flow lure. Rigged with 100lb mono and a 7/0 heavy stainless hook.
Or 5pc Set 
Resin head and not plastic with a beautiful hologram. This lure will catch mahi-mahi, tuna, sailfish and many more.